Learner Drivers
Structured training is vital. Complete courses from individual lessons to a 5 day course with test. Free theory gift pack is included in every course of lesson and FREE THEORY PREPARATION including hazard perception. We cover Bolton, Blackburn and surrounding area.
FIRST LESSON FREE! when 5 hours are pre-paid.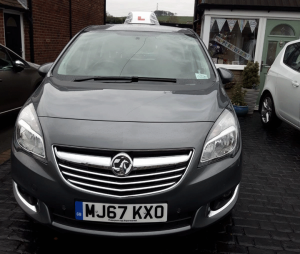 Price £28.00/lesson
STUDENT DISCOUNT AND BLOCKBOOKING
DISCOUNT
Intensive Courses
Accelerated Learning, spread over 3, 5 or 7 days with a test at the end. Learn over a few days, putting you in the driving seat quicker.
Can be structured to individual requirements (i.e. over 2 or 3 weeks).
Prices start from £280.00
Pass Plus
Six hours tuition to cover the complete syllabus produced by the DVSA. Up to 30% discount on insurance premiums when complete.
Total price £170.00 per six lessons.
Advanced Lessons
Several advanced tests may be taken. Individual requirement will be taken into consideration and the appropriate test taken. Excellent for those applying to Police, Ambulance or Fire Service or just wishing to improve their driving technique.
Price £29.00 per lesson
Motorway Lessons
Full license required, recommended for nervous clients. Minimum of 2 hours.
Price £29.00 per hour.
Special Requirement Lessons and Disabled Tuition
To meet requirements of individuals, please contact us and we will arrange 'tailor made' lessons for you. Therefore prices are available on application as each individual has different requirements.
Instructor Training
Chris has been trained by an ex DVSA SE(ADI) and is fully conversant with techniques required to to pass all three tests. Please refer to the Instructor Training Page which explains in detail the various courses available.
Residential Lessons
We also offer a residential course of lessons which are available please contact us for further information and prices.
Contact Us for more information